Posts from the 'Website Design' Category
Project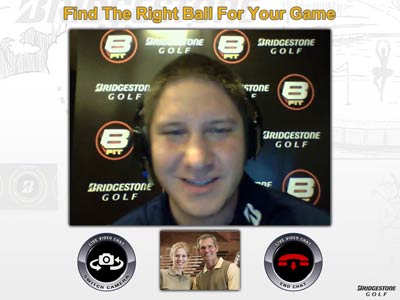 When Bridgestone Golf wanted to directly engage their customers, we built a custom Video Chat Kiosk for their ball-fitting team, called B-FIT.
B-FIT is Bridgestone Golf's free online consultation service, designed to help customers select the perfect golf ball. The service includes live video consultations in retail stores. Since launch, customers who have used the service have raved about the convenience and unique advantages of face-to-face conversations with Bridgestone's ball-fitting technicians.
We developed the Video Chat Kiosk using the following technologies:
OpenTok WebRTC API for video/audio services
SignalR for real-time chat request notifications
HTML 5 Client for the Microsoft Windows based Kiosk
iOS for the iPad version of the Kiosk
Watch Video
We are excited to launch our newly rebuilt technologyone.net website.
The web has changed! Your customers want the same experience whether they access your website from their Smart Phone, Tablet or Desktop. Our new website uses Responsive Design Techniques to ensure your experience looks equally good regardless of your web device.
One website, all devices!
If you want to learn more about the future of the web please contact us.